Regular price
Sale price
€4,50
Unit price
per
Sale
Sold out
Succosi e irresistibili frutti di bosco, il classico profumo che ti fa venire voglia di mangiarlo!
View full details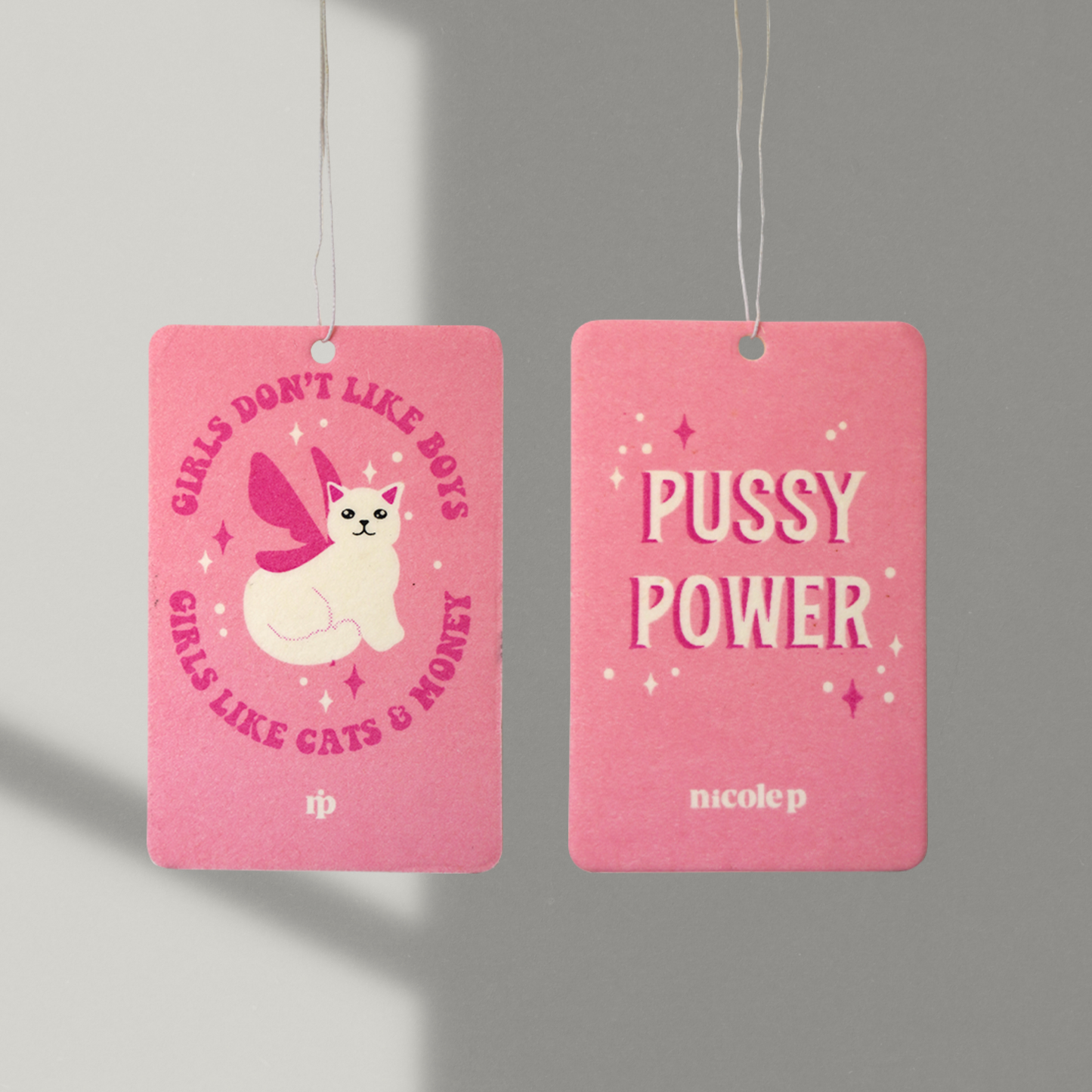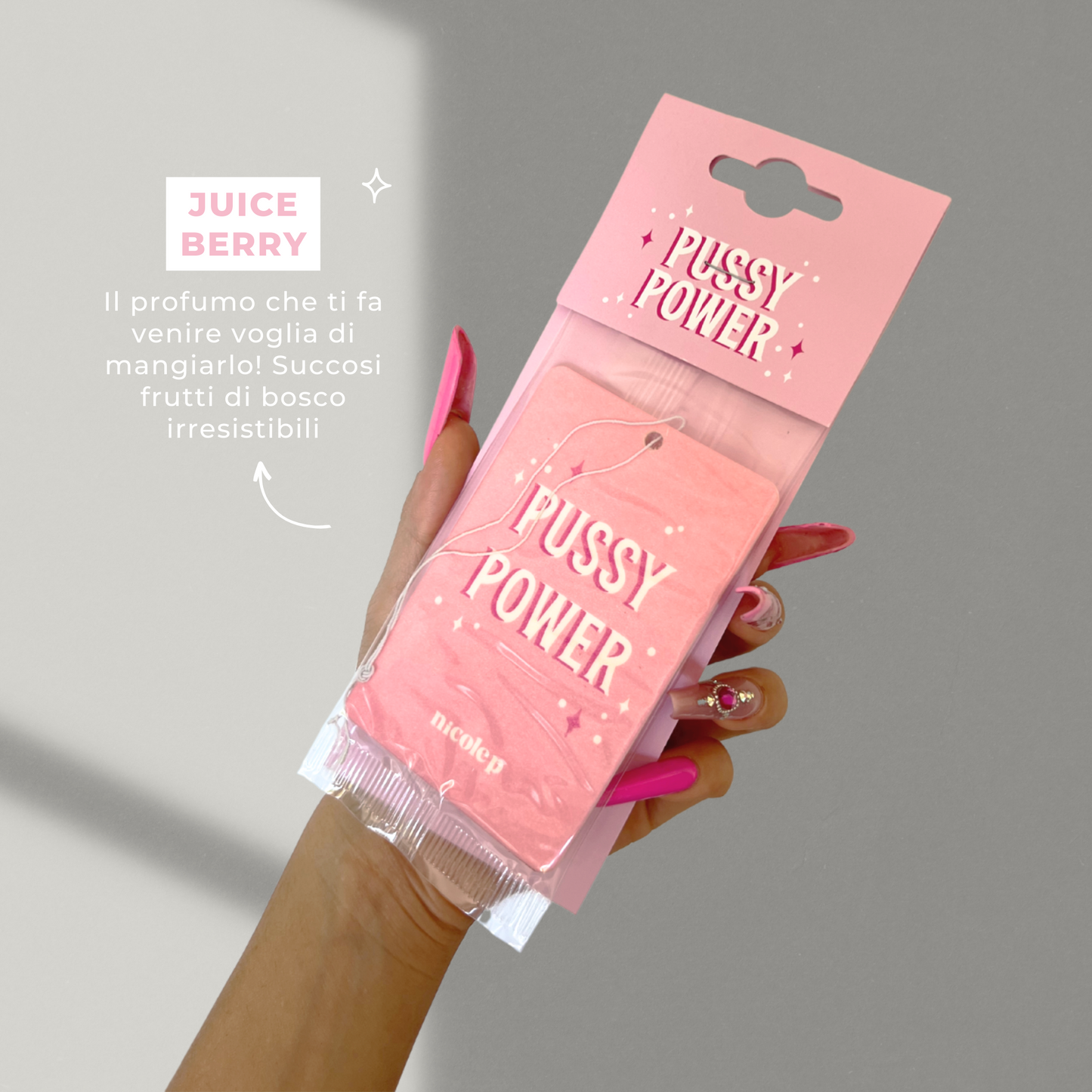 Scopri di più!
Perché è speciale

Sono domande da fare? Li avete mai visti dei profumatori così? Buttate via quei profumatori che sanno da pino e date spazio a queste nuove fragranze, non ne farete più a meno!
Come utilizzarlo

Appendilo allo specchietto della tua auto e rendila un vero e proprio palcoscenico per i concerti che fai cantando da sola mentre guidi!
Com'è fatto

H317 PUÒ PROVOCARE UNA REAZIONE ALLERGICA CUTANEA.
H411 TOSSICO PER GLI ORGANISMI ACQUATICI CON EFFETTI DI LUNGA DURATA.

CONTIENE:
REACTION MASS OF 1-(1,2,3,4,5,6,7,8-OCTAHYDRO-2,3,8,8-TETRAMETHYL-2-NAPHTHYL)ETHAN-1-ONE AND
1-(1,2,3,4,6,7,8,8A-OCTAHYDRO-2,3,8,8-TETRAMETHYL-2-NAPHTHYL)ETHAN-1-ONE AND
1-(1,2,3,5,6,7,8,8A-OCTAHYDRO-2,3,8,8-TETRAMETHYL-2-NAPHTHYL)ETHAN-1-ONE
LINALOLO; 3,7-DIMETIL-1,6-OTTADIEN-3-OLO; DL-LINALOLO. (R)-P-MENTA-1,8-DIENE; D-LIMONENE.
LINALYL ACETATE. DAMASCENONE TOTAL : POSSONO PROVOCARE UNA REAZIONE ALLERGICA.
Ci chiedete spesso!
Riceverò una email di conferma dopo aver effettuato il pagamento?

Si! Dopo che il pagamento è stato effettuato con successo, ti verrà inviata una email a conferma del tuo pagamento. Riceverai anche una seconda email che ti informerà che il tuo ordine è stato preso in carico e spedito.
Posso apportare delle modifiche dopo che ho fatto il pagamento?

Siamo molto veloci nel processare gli ordini. Normalmente l'ordine viene spedito entro 24 ore. Cercheremo di fare del nostro meglio per accontentarti, ma se il collo è già stato spedito non saremo in grado di apportare nessuna modifica.
Come posso fare per controllare/tracciare il mio ordine? 

Tutti i clienti, una volta che l'ordine viene affidato al corrieri, riceveranno una email di notifica che fornisce il numero di tracciabilità del pacco.

Il numero di spedizione viene inviato per email! Appena il pacco sarà spedito riceverai una email, la quale ti informerà che il numero di spedizione per seguire la consegna del tuo pacco è disponibile direttamente nel tuo account.